OUR STORY

---
The Pioneer Recovery Agency in Malaysia
Recognizing the ever-increasing debt problems faced by a majority of businesses in various fields, Mr. Darshan Singh, embarked on a mission to provide a one stop solution in debt management and collection services. His wide experience in successfully recovering debt on individual basis, and based on suggestions from his various clients led to the incorporation of Sentrafield Sdn Bhd in 1998, the brainchild of Mr. Darshan Singh and Dato Hj Mohd Shariff.
The company also provides its services in aiding credit organizations that face the uphill task of recovering loans. It is committed to providing the highest quality services and prompt responses to its clients' requirements and has the ability to meet the growing and changing debt recovery needs and demands..
In the year 2003, Sentrafield acquired Secureweld Solutions Sdn Bhd as part of their commitment towards expanding their wing into debt recovery business. Over the years, Sentrafield has successfully positioned itself as one of the pioneer recovery agency in Malaysia.
MISSION

---
Outstanding Customer Service
Our mission is to consistently provide our clients with outstanding customer service and effective, compliant and innovative account receivable management services.
Sentrafield specializes in both consumer and commercial third-party collection services. We are committed to promptly and vigorously recover your funds using our extensive knowledge of debt collection laws, proven debt-recovery techniques, utilization of highly sophisticated computer systems and backed by years of experience in consumer and commercial debt collection.
Our staff are committed to be persistent yet empathetic which ensures accurate negotiating techniques. To encourage the rehabilitation of debtors by monitoring their prearranged payment plans and motivating regular payments through high ethical standards. Our duty to preserve the integrity of our clients and our own reputation in the industry is at the heart of everything we do and we are committed to operating in an entirely professional manner.

---
it is not arm twisting that yields results but the art of persuasion and convincing the debtor that they have an obligation to repay their debts.
---
Mr. Darshan Singh
MANAGING DIRECTOR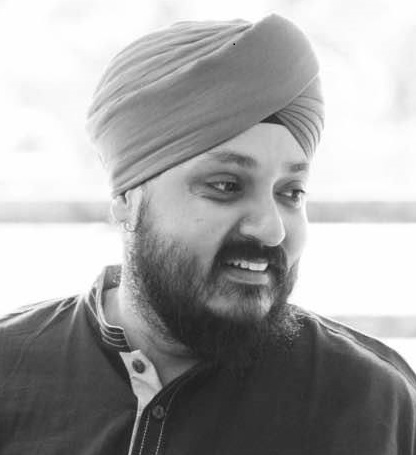 Mr. Jagdishpal Singh has been in debt collection for the past twelve (12) years. His exposure is certainly an asset to the company and business..
His vast experiences in the financial sector provides efficient risk management controls and strict adherence to regulations governing this sector in terms of confidentiality and collection procedures. His inclusion into the company has enabled smooth negotiations with various Heads of Departments of banks and corporate debtors.
He is also responsible in recovering bad debts in most leading Financial Institutions and has experience in coordinating the collection team's daily activities besides getting involved in all the trainings conducted by the Operations Manager and collaborating with the Collection Manager on performances.
With this proven track record and result-oriented policy, long term relationships have been established with various financial institutions which enhances our aims and objectives for the future of Sentrafield Sdn Bhd.
---